In the second half of the 20th century, the need to switch from infant-feeding centers to the formula manufacturing in the USSR was becoming increasingly obvious. The government decided to establish a new industry. This large-scale project was closely monitored by Leonid Brezhnev, the head of the Soviet Union, the General Secretary of the CPSU Central Committee.
For the construction of three plants, cities with good environment, infrastructure and labor resources were identified: Istra (Russia, Moscow Region), Khorol (Ukraine, Poltava Region) and Volkovysk.
The construction of our factory began in 1967 and was completed 3 years later with the opening of the Children's Food Milk Canning Factory that later became Volkovysk OJSC Bellakt.
For the first time in the milk canning industry of the USSR, production with remote automatic control of all processes was launched. At the commissioning, the factory's capacity was up to 125 tons of milk per day. According to the government decree, Volkovysk Dairy Canning factory was instructed to supply formula to Moscow, Leningrad, Belarus, the Baltic states and Central Asian countries.
In February 1991, Volkovysk Factory was reorganized into Lease Holding Company Bellakt. From that moment, the trademark became recognizable by this name.
In late 1991, Bellakt changed its legal form again and became an Employee-Owned Company. In 1995, Bellakt was reorganized into Volkovysk OJSC Bellakt.
To meet the customers' expectations and keep up the status of our trademark, it is necessary to be in dynamic progress. During the period from 2002 to 2008, Volkovysk OJSC Bellakt performed a major production upgrade.The result was not long in coming: our products became more delicious, more visually attractive and, consequently, more popular among the buyers.
Following the latest trends in baby food manufacturing, the company decided to master a new product type. In 2014, new equipment was installed for the production of liquid and pasty products for young children in the framework of the Children of Belarus Presidential Program.
From the very opening day and till present time, we have been expanding, developing and improving our production, adding thoughtfully our new achievements to the company's history. We remember all the stages of our corporate development from the first steps on the market till present time when the company has become a leading formula manufacturer both in Belarus and the CIS countries.
February 1967
Construction of Children's Products Milk Canning Factory started in Volkovysk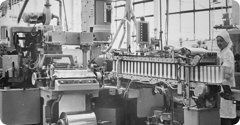 October 5, 1970
Volkovysk Children's Products Milk Canning Factory was commissioned
October 1970
First products (Malyutka and Malysh infant formulas) were produced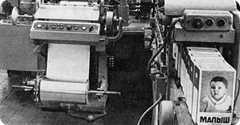 February 1976
According to the Decree of the USSR Supreme Council Presidium, Volkovysk Children's Products Milk Canning Factory was awarded an Order of the Red Banner of Labor. Numerous employees were also awarded for the successful fulfillment of the 9th Five-Year Plan tasks
1977
Whole milk replacer department was established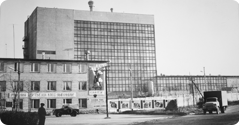 1985 — 1989
Company was reconstructed without stopping production, in cooperation with CIFAL (France)
February 1991
Factory was transformed into Lease Holding Company Bellakt
December 1991
Company was transformed into Employee-Owned Company Bellakt and its legal form changed
June 1995
Employee-Owned Company Bellakt was transformed into Volkovysk OJSC Bellakt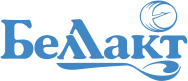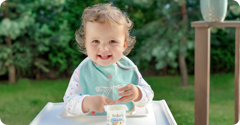 2001
According to Presidential Decree No. 281 of May 24, 2001, Volkovysk OJSC Bellakt was included into the Children of Belarus Program
2003 — 2004
STB ISO 9001-2001 Quality Management Systems were developed and implemented at Volkovysk OJSC Bellakt; HACCP Quality and Food Safety Management System was implemented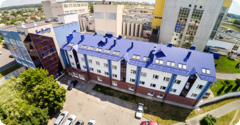 2006 — 2010
Presidential Decree No. 318 of May 15, 2006 on the extension of the Children of Belarus Program was adopted. Existing baby food production equipment was upgraded and new equipment for the manufacture of new baby food types (instant porridge) was purchased